Working...

Ms. Wilson's Home Page
---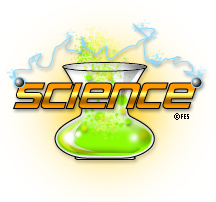 For Parent Teacher Conferences with me, click on one of the dates below:
Contact Information
School Phone: 405-373-1511
Chemistry II
Pre AP Chemistry
Coming Soon!!!
Arsenic and Acting Project Deadline
March 14 2014
The Process
The following is a day-by-day guide for completing this project, although we may make some adjustments to the scheduling.
Day 1
1. You will be assigned to a group with three other students.
2. With groups sitting together, the class will start watching a movie version of "Arsenic and Old Lace". You should take notes to help you remember the main points of the story.
Days 2 and 3
1. The class will finish watching the movie.
2. Within each group, roles will be chosen. (chemist, doctor, historian, news reporter)
3. Each group will collaboratively write a news story reporting the discovery of the bodies of several gentlemen, the cause of their death, information about the suspects, and the motive behind the crimes. The plot of the play should be the foundation for this story.
Day 4
1. Each group member will search electronic, as well as, printed material to find information pertaining to their specific role. A job description and a list of potential sources is provided with each role listed below.
2. You are encouraged to find other sources as well.
3. Some of the sources contain information that may be useful for roles other than the one specified so make sure to maintain communication with your group members.
4. Be sure to properly document all sources used
Day 5
1. Each group will work together to film each character in the news segment.
2. You are encouraged to use props, accents or personas, makeup, costume and film designs that are original and creative.
3. The video should be 10-15 minutes and submitted to me either in person or electronically by 8am Friday morning.