Working...

Welcome to our Northwood Music page!
My name is Laura Pope. This is my 14th year as an elementary music teacher. I have been married to my guitar playing husband Clint for 14 years. We have two children who are proud to be Northwood Wildcats. Our third grade son, Max is an amazing Minecraft loving drummer. Our first grade daughter, Marlee is a fashion forward piano player. I myself play the upright bass with a focus on Jazz though I've been working this summer on getting my classical "chops" up again. I truly enjoy my job and love coming to work.
Throughout my 14 year career, I have focused on Arts Integration. I feel that music is VERY important in the overall education of today's students. There are so many things that kids can learn from music, from Math, Social Studies, Science to Languarge Art. Music is everywhere!
This year, we have new music curriculum. You can check it out at quavermusic.com. Quaver has some great free music activities for your student.
Check back often.
Dates To Remember:
September 5th - Grandparents Day - our Kindergarten will be singing for us
What's going on in music?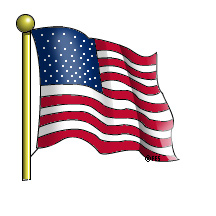 August-September
This month we are studying composer John Williams. We are starti
ng out by listening to the theme from S
uperman. The kids loved it! We will also study the music from Harry Potter, Star Wars and several other of his great work. We are looking at Joh
n William's new arrangement of "The Star-Spangled Banner". We are then going into our study on Francis Scott Key and the War of 1812 between the United States and Britain (aka The Red Coats). We are then going to Quaver.com
​
and learning more about the battle. Did you know that at the Battle of Fort McHenry there were only 3 casualties? Amazing considering that British shot over 1500 cannonballs at Fort McHenry. They wanted Fort McHenry due to it being close to a main water source.